Shopping Cart
Your Cart is Empty
Thank you for your business!
You should be receiving an order confirmation from Paypal shortly.
Exit Shopping Cart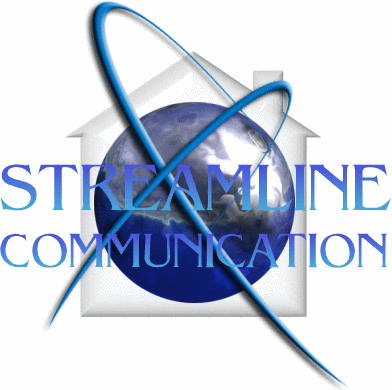 STREAMLINE COMMUNICATION OF DENVER, COLORADO
Audio, Video, Structured Cabling, Video Surveillance, Prewire, New Build, Home Theater, TV, Wall Mount
Building a New House or Remodeling?
If you are, or soon will be, building a new home, bring us
your floor plan or blueprints and we will provide the
solutions to prepare your house for future technologies. We
are experienced in the construction industry and are more
than able to coordinate with electricians, builders, and
interior designers on any project, large or small.
Streamline Communication will always ensure sound quality will be
optimized for your new house. Contact us for all of your
home theater installation needs, including alarm, data,
voice, video, plasma, and multi-room distribution systems.
Your home represents the future for you and your family in every way. In the very near future, it is widely known that there will be a convergence of home electronics. This means that your heating and air conditioning, your alarm system, your stereo, your computer and even your oven will be capable of communicating with each other and you electronically. Audio Video Systems will continue to stay on the front edge of new technology bringing you answers to the complex issues that affect our lives.
In order to "future proof" your home, Streamline Communication. Denver's leading custom home technology specialist, specializes in laying the foundation for that communication with the pre-wiring of new homes with structured cabling.
Laying the Foundation
You can have the best audio and video components in your home theatre system, but you'll never experience their full potential without high-quality cabling between them.
Streamline Communication will lay the proper foundation for your home theatre, using products from Monster Cable and other quality AV cable sources.
Sharing Services: A Complete Home Network
Want to share video, audio, phone/fax lines, and high-speed Internet service with other rooms in your house? Streamline Communication can install a home wiring network that links everything to a central location. From there, all those services can be routed to any room. Conveniences like satellite, cable, and closed circuit TV can be enjoyed wherever you choose.
Structured Cabling and Prewire by Streamline of Denver, Colorado.
Residential Services
Thousands of satisfied customers in Denver, Colorado can't be wrong. Streamline Communications is your choice for residential installation and repair in and around Denver, Colorado. Since 1996, our courteous, experienced technicians have delivered prompt, professional service for our customers in and around Denver, Colorado. Combined with scheduled appointments and competitive rates, your satisfaction is always guaranteed. Experience install service on your terms.
Structured Cabling & Prewire Install Services include:
Structured Cabling & Prewire Install for communications, security & home entertainment
Structured Cabling and Prewire Installation & repair of telephone wire/jacks, television & satellite cable by qualified installer.
Structured Cabling & Prewire Install for Home Networking by an experienced installer.
Residential Structured Cabling & Prewire Install by a Professional Installer!
When building a new home or renovating, it is important that communications and security are considered in the planning stage. Our consultants design the structured cabling & prewiere installation infrastructure before construction begins, working with our clients to develop a solution addressing their install needs. From start to finish, the installer will deliver on schedule and on budget. Our structured cabling and prewire install services by a professional installer conform to the latest industry and consumer standards, ensuring that your home will be wired for today and tomorrow.
Structured Cabling & Prewire Install Services by a Professional Installer Include:
Structured Cabling & Prewire Installation of telephone, computer, television & satellite, security and home entertainment wire and cable by a Professional Installer!!
Structured Cabling & Prewire Cabling for intercom and closed circuit television by a professional installer.
Installation & Repair Services
Structured Cabling & Prewire Installation or repair is just a phone call or email away. Contact a professional installer for
:
Structured Cabling & Prewire Install of Telephone cabling and jack installation and repair by a qualified installer.
Structured Cabling & Prewire Install of Television cable installation and repair (including high speed internet) by a seasoned installer.
Structured Cabling & Prewire Cabling for Home Networking
Since the introduction of computer grade wiring to the residential market in the late 1990's, our clients have been upgrading telephone house wire, or complimenting existing wire with network cable. This has become the standard in new construction, addressing current requirements, while not ignoring the future of communications. Many of our customers in older homes are now enjoying their own home networks. Based on traditional business applications, users can share internet service or files without leaving their computer. From a simple installation connecting two computers, to networking every room in your house, we work with you to provide a functional, affordable solution.
Do you know which amenity is increasing in popularity in new construction and existing homes? It is technology --- the ability to have multiple phone lines for the family, teens, and fax – Cable TV which can include high speed Internet Access – Computer networking giving the home the ability to share files, printers, and Internet connection between any number of PCs – Home Theater which includes High Definition capabilities and Surround Sound – and finally Whole Home Audio/Video allowing the homeowner to access to multiple audio and video sources, including those of the Home Theater.
Being in the Custom Installation prewire business what we hear over and over from both builders and homeowners is that "To prewire a home for current and future technologies is expensive and a luxury only considered for larger homes". While, in the past, this may have been true, but with the proliferation of new technologies and the drastic drop in prices, to prewire a home for "technology" should be considered a must in all new construction.
To properly prewire a home can pay for itself many times over during the life of a home. The following are a few examples of what some of our customers have had to face because their home was built with a minimal number of Cable and Telephone outlets.
A few points to consider, and be aware of, if you are building a new home, remodeling, or refinishing a lower level. First, envision your needs. Here are some questions to ask yourself and family:
1. Will you need an Internet Connection, how many PCs and what is available in your area, Cable, Dialup, DSL, or Satellite?
2. Will there be a need for multiple telephone lines, teens, fax, or dialup Internet and will they need to be available at all outlets?
3. Will you be considering a personal telephone system?
4. What kind of Television signal will be in use, Cable, Rooftop Antenna, or Satellite or a combination of multiple systems?
5. Will you be considering a dedicated home theater? Either immediately or in the future.
6. Would you like to ability to have music in multiple rooms or outside using dedicated or shared source components?
7. Will you be installing a security system and cameras? If yes, do you want to view the cameras on any or all televisions?
Now, what to ask the builder and do not be afraid to ask, these questions will probably save you money in the future.
1. What is included in the price of the home prewire or structured cabling
a. Number of outlets
b. Location
c. What kind of outlets, Coax, Telephone, or Data?
d. Are all cables home run to a central location or daisy chained?
2. What kind of cable will be installed during the prewire and is it qualified for what you are planning to use it for.
3. Is the installer qualified in low voltage prewire and will they be using quality outlets designed for your intended use.
4. Will there be extra cable pairs for expansion and other uses in the prewire.
5. What are the up charges for additional outlets and would it be more cost effective to use a low voltage specialist for prewire.
6. Will the wiring be documented and labeled for the prewire.
Obviously, there are many more questions that could be asked, but by asking the above questions you should be able to get a good idea of the level of commitment the builder has toward low voltage wiring, the qualification of the installer, what to expect from the prewire install, and how flexible the prewire will be.
We believe and promote the use of a professional low voltage prewire cabling company for all new construction. Even if you are just going to install coax and telephone outlets a low voltage prewire specialist can bring options and considerations to the table that may have never entered your mind.
Low voltage technology, as with many high-tech industries, is very dynamic. With many more manufacturers producing electronic products for the residential marketplace, we see prices now less than half of what they were just 5 years ago. It is now a great time to consider projects such as Home Theater, High Definition Television, Home Automation and Security, Whole Home Audio and Video Distribution, or Data Networking. Even if these types of projects are not feasible, especially if you are building a new home, consider installing the infrastructure now. The investment, during construction, remodeling, or finishing a lower level can pay for itself many times over and can be used as a selling point if you even decide to sell your home.
/